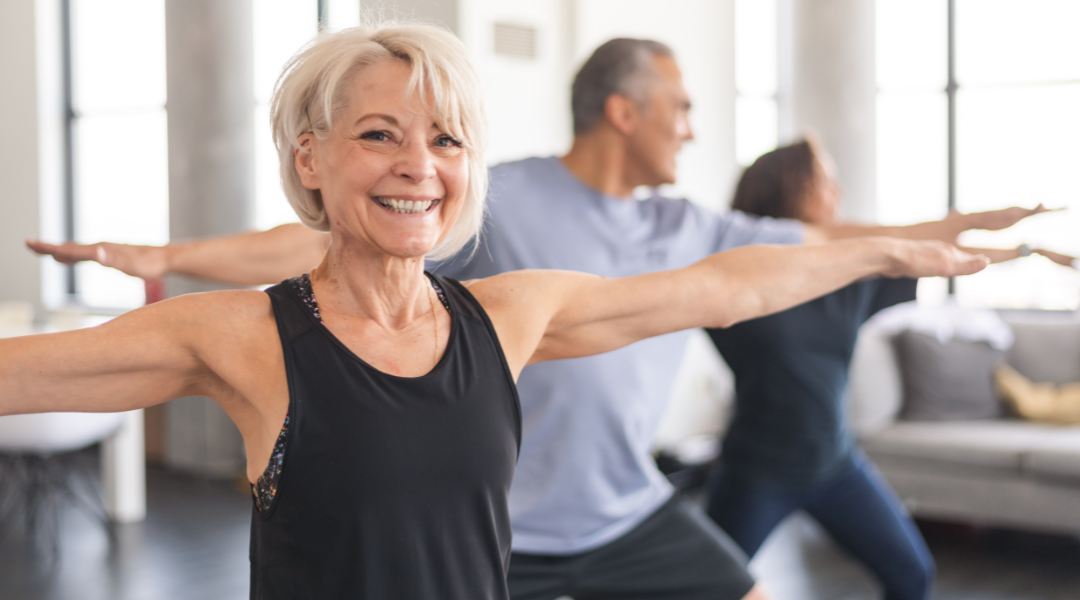 Cannabis for Older Adults
Older adults are among the fastest growing group of cannabis users. Many are turning to cannabis to find relief from age-related health conditions. In fact, a recent Gallup poll showed that nearly 1 in 5 Americans over the age of 50 are using CBD products.
Many of Lily Hill's first customers were our parents and grandparents. Some were skeptical at first, no doubt because of the stigma that has surrounded cannabis for most of their lives. However, they were willing to try our CBD products out of curiosity and a desire to support our new business. All experienced relief from their symptoms and they've become some of the biggest CBD advocates we know!
In this post, we'll discuss the use of CBD to support common age-related health concerns.
Arthritis & Chronic Pain
Of all the reasons that people use CBD, pain is the most common. The endocannabinoid system controls pain and inflammation and multiple studies have shown that CBD and other cannabinoids are effective for the treatment of pain. We regularly hear from our customers that CBD and CBG have helped reduce their chronic pain. Many of those customers are dealing with arthritis, an inflammatory condition of the joints.
While opiates can be used to effectively manage chronic pain, they come with a host of unwanted side effects and are often addictive. More and more people are turning to cannabis as a safe and effective alternative. One survey of adults, most between 50 and 70 years old, looked at the use of cannabis for treating age-related pain. Of respondents who had used both opiates and cannabis for pain management, 91 percent said they used fewer or no opiates after beginning cannabis therapy. Sixty-three percent said that they went off opiates altogether. Both THC and CBD products were found to be effective for managing pain with few negative side effects.
Heart Disease & Stroke
Heart disease develops when the arteries cannot deliver enough blood to the heart which can lead to a heart attack. Similarly, a stroke occurs when blood flow to the brain is blocked or reduced. So the same precautions that protect against heart attacks and other cardiovascular disease (like diet, exercise, and a healthy lifestyle) can help prevent stroke. 
Research shows that CBD can help maintain healthy cardiovascular function and prevent heart disease in a number of ways, including protecting against hardening of the arteries, lowering blood pressure, and reducing the incidence of arrhythmias.
Alzheimer's & Dementia
Alzheimer's disease is characterized by a progressive mental deterioration beginning in middle or old age and results in the loss of memory, language and cognitive skills. While more research is still needed, cannabis is showing great promise in prevention and treatment of Alzheimer's due to its neuroprotective and anti-inflammatory qualities. One study of dementia patients showed that full-spectrum CBD oil was safe and effective in treating Alzheimer's-related agitation and other behavioral symptoms.
Other Health Concerns
In addition to the concerns mentioned above, sleep and mood issues are also common health concerns for older adults. If you're affected by insomnia or anxiety, please take a look at our blog articles dealing specifically with these topics:
If you're ready to introduce CBD into your daily wellness routine, we recommend learning about the different delivery methods to find a product that will work for you. As always, please check with your health care provider before beginning any CBD regimen, especially if you are taking prescription medications.
Additional resources:
Kogan, Mikhail & Joan Liebmann-Smith. (2021). Medical Marijuana: Dr. Kogan's Evidence-Based Guide to the Health Benefits of Cannabis and CBD. New York: Penguin Random House.
Leinow, Leonard & Juliana Birnbaum. (2017). CBD: A Patient's Guide to Medicinal Cannabis. Berkley: North Atlantic Books.