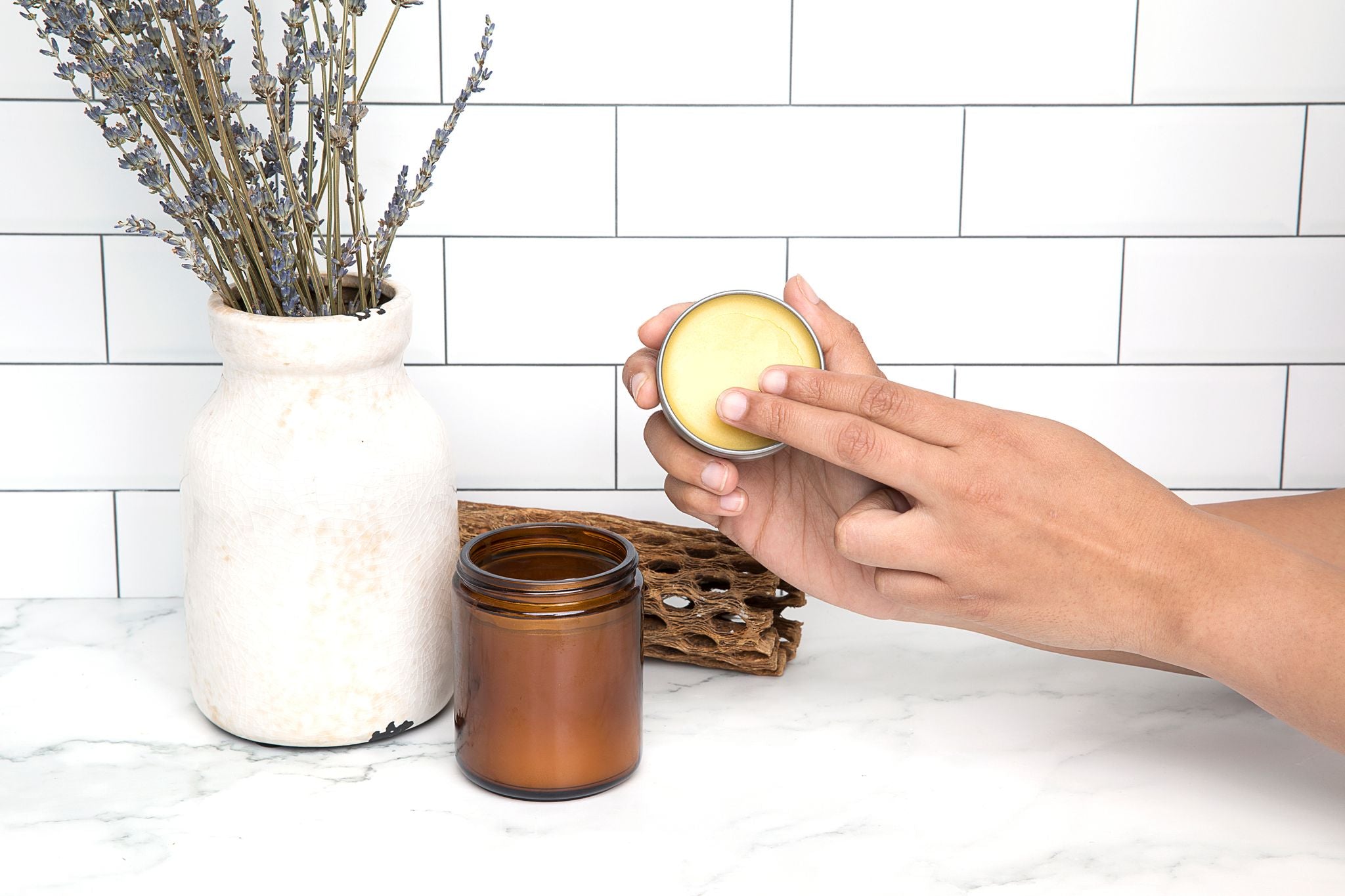 CBD has become increasingly popular in skincare products due to its potential health benefits. CBD topicals are skincare products that are infused with CBD and are applied to the skin. They come in different forms, such as our CBD salves and CBD Body Lotion. Salve and lotion are two of the most popular CBD topicals that people use to ease aches, soothe skin irritation, and promote overall wellness. In this post, we'll discuss the differences between the two and what you need to know before choosing which one to use.

What is CBD Salve?

Our CBD salve is a blend of olive and jojoba oils, shea butter, beeswax and essential oils that can be used to target localized areas of pain and inflammation. The beeswax used in CBD salves helps lock in moisture and protect the skin from environmental toxins, making it an excellent option for people with dry or sensitive skin. To use, dab a small amount onto the affected area, then massage it in gently. Some people have reported feeling relief within minutes of applying a CBD salve.
Our salves come in two different strengths - the original strength contains 300mg of CBD and the maximum strength contains 500mg of CBD. Both are packaged in a 2oz tin with a twist-off lid for easy opening.

What is CBD Lotion?

Our CBD Body Lotion, on the other hand, is a cream-like product that is formulated to moisturize the skin and provide a sense of relaxation. CBD lotion is water-based and has a lighter consistency than the salve. It is mixed with other ingredients such as shea butter and coconut oil, making it soothing for the skin. Unlike CBD salves, CBD lotion absorbs quickly into the skin, so it is ideal for covering larger areas of the body. Applying CBD lotion to your skin is an excellent way to reap the benefits of CBD. Not only does CBD lotion alleviate dry skin, but it also helps with the regeneration of new skin cells.
CBD Body Lotion comes in two different sizes: the 2 oz jar contains 500mg of CBD and the 4oz jar contains 1000mg of CBD. Please note the concentration of CBD is the same in both sizes.

How Do CBD Salve and CBD Lotion Work?

CBD salve and CBD lotion interact with the body's endocannabinoid system (ECS), which plays a crucial role in maintaining balance in the body, including regulating pain, inflammation, and immune response. Once you apply a CBD topical, the cannabinoids in the product bind with the CB2 receptors in your skin, muscles, and tissues, then interact with the ECS. The interaction between the cannabinoids and the ECS may help alleviate pain and inflammation, improve sleep, and enhance relaxation.
Both our lotion and salve are infused with arnica, an anti-inflammatory herb that has traditionally been used to speed healing of bruises and injuries. 

How Are CBD Salve and CBD Lotion Used?

CBD salve and CBD lotion are commonly used for treating localized areas of pain, muscle soreness, inflammation, and skin irritation. CBD salve is best used for targeted pain and inflammation management; because it is oil-based, it is an excellent product to use for massage. It can be used on sore muscles, achy joints and skin conditions such as eczema - you can even use it to help heal a new tattoo! 
CBD lotion is great for regular body moisturizing and is better used to cover larger areas of the body. It is lightweight and absorbs quickly into the skin; we recommend using it on sore muscles as well as injuries such as strains and bruises. Both products can be applied as needed and you can use them in conjunction with our CBD oils and capsules for additional relief. You should not put CBD topicals on broken skin, as they may cause irritation. If you have sensitive skin, we recommend patch testing the products before applying them to larger areas of skin.
CBD salve and CBD lotion are both excellent options for incorporating CBD into your wellness routine. Understanding the differences between the two can help you choose which one to use based on your needs and the intended purpose. Remember, CBD topicals are not a cure-all, and it's always best to consult a healthcare professional before using any new CBD products to ensure they are appropriate for you to use.